Good Food Project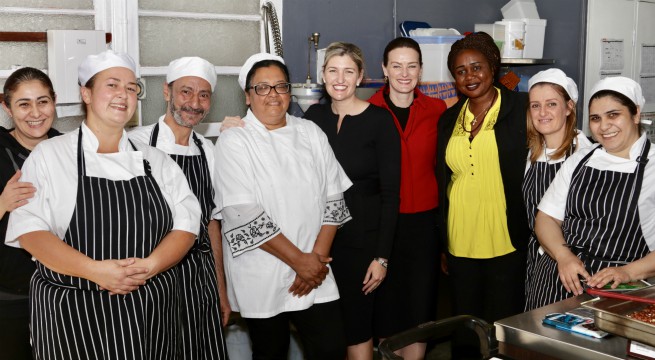 Looking for catering after hours or on weekends. Get in touch with our sister biz The Good Food Project (GFP) where, a good feed does a good deed. The very talented team can dish up out of their own food trailer or your kitchen and will design a bespoke menu to impress you and your guests.
The 'Good Food Trailer' is staffed by disadvantaged members of our community, and has a rotating menu of "world food" options. These include many traditional foods by people we work with from the new Aussie community, including Syrian, Persian, Egyptian and Papua New Guinea dishes.
The food trailer is fresh, clean and white, with minimal black and white signage. Choose from a variety of colourful bunting and decorations to fit in with the theme of your event. Bollywood theme? Hessian and lace wedding? The Good Food Team have got you covered.
Follow the GFP team on Facebook and Instagram to see where they will pop up next!
In cooler months you can find them at New Farm United Soccer Club Canteen where it's reported they, "run the best canteen in Brisbane". Why not head over to New Farm Park for a picnic your family will love. The Canteen is licenced and so is New Farm Park so sit a while in the shade of a Jacaranda and let the kids run wild.
Visit The Good Food Project website to find out more. To book The Good Food Trailer for your next event call Jessica Black on 0403 233 398.