Catering FAQs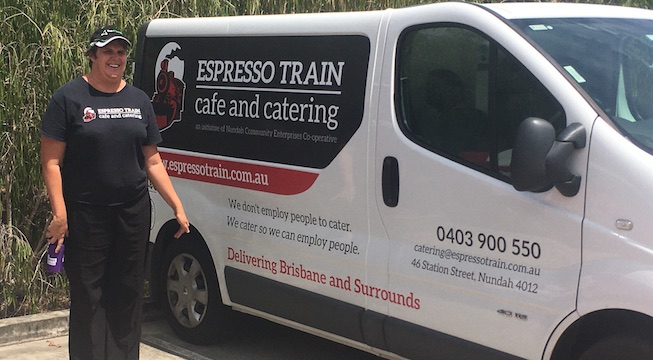 These are the most common questions our clients ask about our food and delivery service, if you have any additional questions please call us.
Ordering online.
Online prices don't include GST – the total price including GST is tallied as you go on the right side of the page, so you'll always know what you're up for.
If you're a new customer ordering online for the first time, you'll be asked to pay upon checkout.
Or, you can give us a call or send an email with the following details to set up an account: Name, Organisation, Address, Phone, Email. We'll then send the invoice on or shortly after the day your food is delivered and you'll have fourteen days to pay.
Payment options – you can pay online, over the phone, by direct debit or send us a cheque (does anyone still have a chequebook?).
If someone in your organisation has ordered with us previously, give us a call so we can add you to the current account.

Tell me about your food.
Our wholesome food is delicious and certain to please. We make everything fresh on the premises using seasonal ingredients and we never deep-fry.
We poach our free-range chicken so it's moist and healthy, slice ham off the bone and buy local (for instance our haloumi and feta comes from Olympus at South Brisbane).
Whether it's morning tea, lunch, cakes or savoury bakes and salads for a fully catered dinner, talk to us about how we can take the hassle out of your next meal.
We've switched to packaging as individual serves so you can keep your team or family members safe. We use biodegradable and recyclable packaging. If you need things like cutlery, napkins & cups please add these "Hodgepodges" before checking out.

Do you cater for dietary requirements or allergies?
Yes! We have delicious options for vegans, vegetarians and gluten and lactose intolerant guests. We find gluten-free folk tend to prefer salads rather sandwiches. We have a tasty range of fresh-cut salads that can be served in individual bowls or by the kilo. With or without chicken they're a great alternative.
Allergies are a bit trickier. While every care is taken to not cross-contaminate food, our kitchen does prepare dishes with nuts, dairy, eggs and flour. We can do our best to ensure guests with allergies have their meals packaged separately to avoid harmful elements. Espresso Train Café and Catering cannot assume any liability for adverse reactions to foods consumed, or items guests may come into contact with, while eating our food.
Halal is available upon request with a week's notice and incurs a surcharge.

How much notice do I need to give?
Need something today? Call us to see what we can do for you!
The best times to call to discuss catering are 11am – 12 noon or 2pm – 3pm, in between peak café service. But don't let that put you off. Call anytime, if we can help we will!
For small orders (under $250) please order by 10am for next day delivery.
For bakes, frittatas and whole cakes, please allow three working days so we can source all the fresh ingredients we'll need.
For large organisation meal, say for frontline staff, please allow three working days.
If you have a really big order ($1000+), we're going to need seven working days.

Do you deliver?

Yes! To keep prices down we charge a fee depending on your location.

As a guide:
delivery to Nundah and adjoining suburbs is free for orders over $25
we can still deliver small orders locally, for a $7 fee
other northern suburbs are $7 or $15 for orders under $25
south of the river delivery is $15 or $25 for orders under $80
delivery fees to outer regions are $35 or $60 for orders under $400
add 15% to the delivery fee if it's required after 4pm weekdays
add 50% to the delivery fee if it's required on weekends
We deliver hot food hot and cold food cold in our purpose built delivery van. Please let us know if you would prefer to heat it yourself. N.B. you'll want to order hot food close to when you're going to eat it to make sure it stays at a healthy temperature.


How many sandwiches/wraps will I need?
Usually one per person is enough but if you have big eaters you may want to add a couple extra. We don't like to see food go to waste so we'll never suggest you order more than we think you'll need.
Our classic sandwiches are made on café-sized, thick-cut, fresh-baked, white or multigrain bread and are cut into quarters.
Our wraps and Bagels are cut in half.

Just so you know…
We reserve the right to replace out of stock items with similar alternatives.
Prices can be subject to change due to fluctuations in the cost of produce.
Additional labour costs apply on weekends, please call for quote.