Join our team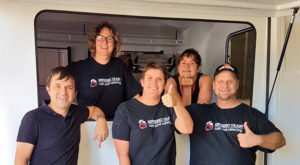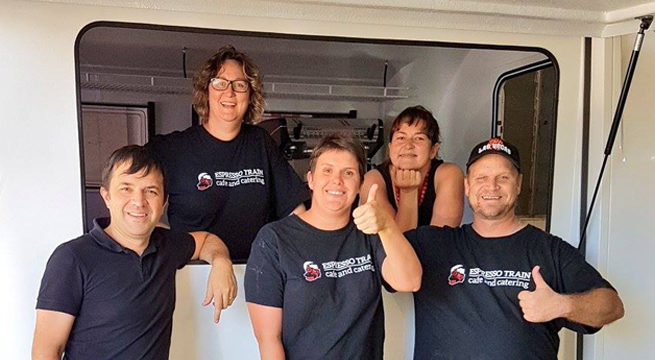 Positions Vacant
Magnificent Manager
Australia's Longest Running Social Enterprise Cafe is losing our beloved Manager to a sea change and needs a pretty special person to fill her shoes. You will find our happy cafe crew a joy to work with in Nundah on Brisbane's north side. It's a big job but very rewarding with fringe benefits and flexible working arrangements. Be it full-time, part-time (job share) or casual, we can discuss an arrangement to suit you. The cafe trades Sunday – Friday 6.30am – 2pm but with catering and other duties our team are frequently working beyond these hours.
Our outfit is well established (almost 20 years) with the cafe and catering business booming. What we need is a leader who can continue the good work and make more by creating opportunities for fun times feeding people all over Brisbane. Importantly you will have at least three years' experience in hospitality to be considered for this leadership role. You must be able to think for yourself, prioritise tasks and delegate. Experience working with minority/disadvantaged groups will be highly regarded.
Please read the Job Description but essentially you will be hands on and love bringing joy to people via excellent customer service, smooth coffee and tasty food. We're looking for a highly capable kind-hearted person first and foremost. Experience with computers, email, MS Office and rostering programs would be beneficial. Training in our systems and processes will be provided for the right person with the right attitude. Of course, an ability to hit the ground running would be ideal but we understand the Job Description is asking a lot!
We pay in accordance with the Restaurant Industry Award 2010 commensurate with experience. There is opportunity to grow with the organisation so people with a willingness to commit and treat it as their own are especially welcome.
Please do tell us all about you in a cover letter accompanying your resume. Applications to Kirsty Leigh at cafe@espressotrain.com.au or drop in and feel the vibe at Espresso Train Cafe 46 Station St, Nundah. Please apply by 10am Monday 25th November 2019. We will advise by COB Friday 29th November (and potentially earlier) – as to whether you have been invited to the next stage of the process which will be an interview. A paid trial will follow for shortlisted candidates.
NB We may choose to arrange interviews as candidates apply and award the job prior to the final application cut off so ensure you apply ASAP if you are interested. In the event we employ someone, we will take down all advertisement from listed sites and advise any shortlisted candidates of the outcome.
Please also note, Espresso Train Café & Catering is closed for the Christmas/New Year period from Saturday 21st December until Monday 6th January, reopening on Tuesday 7th January 2020.
For more information call Kirsty on 07 3260 7414 (part-time Manager (Mon-Wed))).