Catering info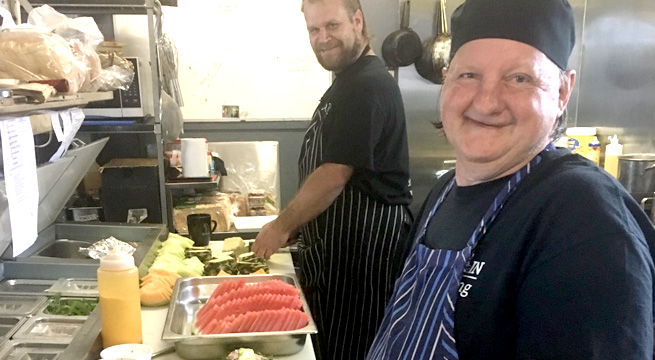 Call on Espresso Train's Catering team to prepare and deliver crowd-pleasing, affordable food for your next meeting, conference or private event.
What kind of catering do we offer?
scrumptious sandwiches, wraps and rolls
sensational seasonal salads
fresh fruit and cheese platters
mouth-watering cakes and bakes
fabulous finger food
special menus for private functions and dinners.
Gluten free, vegan or vegetarian? No worries! We can work with you to design a flexible menu that meets your needs.
How much does it cost?
We can feed your guests from as little as $6 per head for a simple lunch or can go a bit fancier with freshly baked treats and salads, drinks and dessert for around $20 per person.
We can provide lots of options and help to design a menu that suits. Download our online menu, go straight to the online order form or call us to chat on (07) 3260 7414. NB: The best times to call are 9.30 – 11.30 or 2pm – 3pm
Make your catering dollars count
When you order your catering through Espresso Train Café, you're investing in quality food that also helps provide opportunities to people facing barriers to employment.