Caring for Others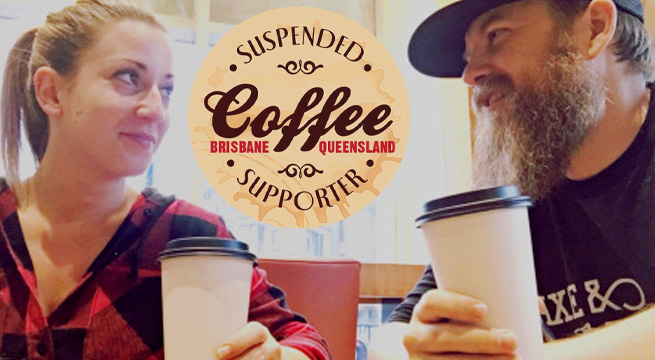 Paying it forward has never been easier.
Espresso Train Café has been suspending coffees since May 2013. What's a suspended coffee I hear you ask? The movement has gained a lot of momentum in recent years but it's said to have originated in Naples, Italy more than a century ago, following the first World War.
Essentially, patrons of the café, when buying their own, purchase another to be held "in suspension" until someone less fortunate claims it. Our recipients have been very surprised, humbled and grateful. They include the homeless, recently single Mums, people with mental illness who struggle to find/keep work and asylum seekers who aren't permitted to work.
We love the scheme and our customers do too. To buy one, visit us in store at Espresso Train or click below to buy online.