Paying it forward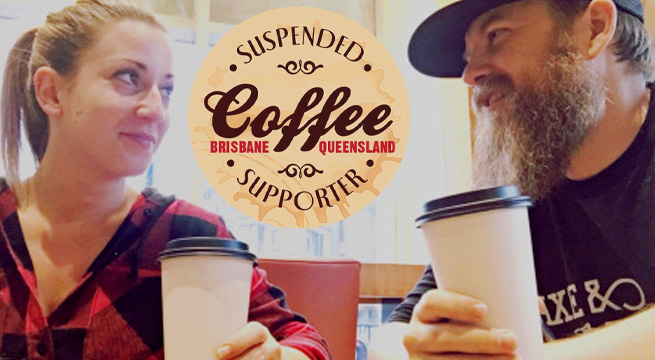 Suspend a coffee for someone in need
The suspended coffee movement has gained momentum in recent years but is said to have originated in Naples, Italy more than a century ago. At Espresso Train Café, we're proud to have been suspending coffees since May 2013.
How to suspend a coffee
When you come into the café to buy a coffee you can purchase another to be held 'in suspension' until someone less fortunate claims it.
Make someone's day
The recipient of your suspended coffee could be someone who is homeless, a recently single Mum, a person with mental illness struggling to find or keep work, or an asylum seeker who isn't permitted to work. These people are always surprised, humbled and grateful to be on the receiving end of your kindness. We love the scheme and our customers do too. To buy a coffee for someone in need, visit us at Espresso Train Café or click below to buy online.
Other ways you can help us provide employment to more people facing barriers:
support the café and enjoy great food, coffee and atmosphere
consider our catering service for your next work function, conference or meeting
book the Good Food Trailer for an event, party or wedding make a donation to the Co-op!